There are many wonderful ways to support Staff Council Professional Development Awards.
We encourage and welcome all donations of any amount. Whether you support us through an event, payroll deduction, planned gift, or one-time donation, we greatly appreciate them all! Your generosity allows us to support staff professional growth and career development across the U of U campus.  Please take a moment to review how much these Awards have meant to their recipients.
Grab your Staff Council mug today!
Make a donation of only $5/pay period (for 12 months) or a one-time gift of $120 or more, and we'll gift you with our handsome new BEST STAFF EVER mug. Whether holding 11 ounces of your favorite hot or cold beverage, this stout vessel also looks great corralling the pens & pencils on your desk. Make your donation today & show your Staff Council pride, all while supporting fellow Staff at the U!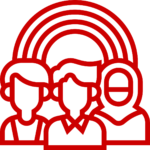 Payroll Deduction
---
This is a quick and easy way to support University Staff Professional Development.  Please click on the button below to enroll.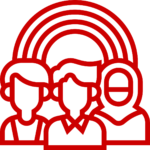 Direct Donation
---
Direct donations, including planned gifts, show your support for University Staff Professional Development. Feel free to make your donation anytime by clicking on the link below.
Thank you in advance for your generosity and support of our University Staff. You will receive a donation receipt, which can be used in tax preparation to help lower your taxable income.